Duik 16 Crowdfunding Campaign
Launch on april, 7th!
Duik is a comprehensive toolset dedicated to character setup and animation. It is a free software.
We're launching a crowdfunding campagin to be able to develop a new version of this tool so it can help even more animation in the whole world, staying free!
The number of films animated with Duik is still growing much. We watched and showed wonderful short-movies and video games, and now some feature films in production are using it!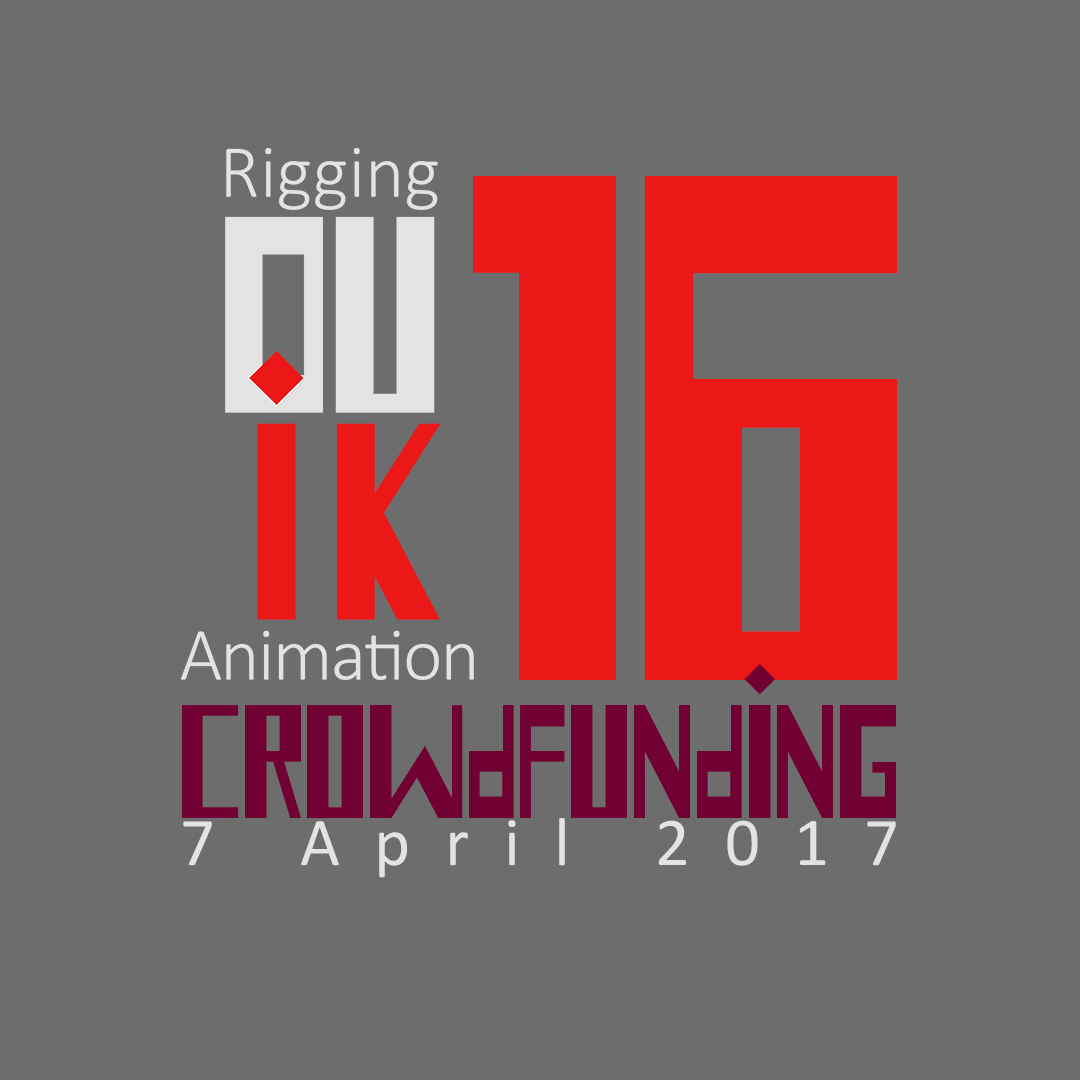 Despite its great success (800 downloads per day during from monday to friday, a bit less during the week-ends, more than 300 000 downloads at all), it is still difficult to fund a free software. This is the reason why we need and we launch a new crowdfunding campaign.